Red (Taylor's Version): a Review
This past October marked the ten-year anniversary of Taylor Swift's album, Red, and this past November marked the one-year anniversary of the rerelease of the album. The rereleased album, which first came out in November of 2021, is a rerecording and rerelease of Swift's 2012 album, Red. The rereleased album was a massive commercial and critical success.
Though the 30-track album contained only ten new songs, the album quickly became one of Swift's most successful, breaking records such as the most-streamed album in a day from a female artist on Spotify, clocking in at 90.8 million streams. This breaks the previous record held by Swift by over ten million streams. Swift also became the first and only woman to have over 100 million streams on the platform in one day. These records, among numerous others, prove the album's commercial success. 
The audience for Taylor Swift's music has always been young women. The rerelease of Red, though it appeals to new fans in the same demographic as the initial release of Red, primarily appeals to those already familiar with Swift's work. 
Swift's tradition of writing intimate songs about her personal life remains true in both releases of Red. The album chronicles the whiplash emotional journey of Swift's early twenties and the highs and lows of her relationships at the time. Red has long been lauded by both fans and critics as Swift's magnum opus, helped in part by the resurging popularity of the fan-favorite track "All Too Well."
Red is familiar territory for early fans of Swift who was, until the release of her 2014 album, 1989, predominately a country artist. Her early music combines conventional elements of country along with her own special brand of lyrical prowess to create a sound that appeals to the daughters of middle-class Southern America. The majority of Red's tracks are country. Guitars, banjos, and even an accordion accompany Swift's vocals. Throughout the album, Swift casually references her life growing up on a farm, her humble roots, and her small-town life. And though Swift embellishes certain elements of her life for her country audience, neither the affected Southern accent nor the fictionally blue-collar family Swift comes from detracts from the entertainment value. With delightfully bitter lines like "I don't have to be your shrink to know that you'll never be happy," it's easy to forgive and forget that the "kitchen-table bills" Swift references are probably piling up on pure mahogany.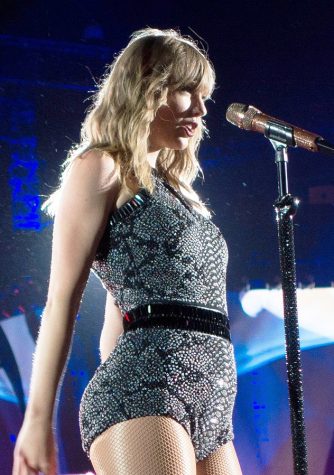 Though the album is still decidedly country, Red marks the first time Swift dipped her toe into pop music with tracks like "I Knew You Were Trouble" and "We Are Never Ever Getting Back Together." Her pop-infused songs have a formulaic sound but familiarly Swift lyrics that help ease Swift's eventual transition from country music to pop (genre-hopping will later become a habit for Swift). The catchy, upbeat sound of her pop music became a staple for radio stations across the country, but at the time, Swift's foray into pop was adventurous for a young artist and divisive for critics. 
Red (Taylor's Version) is rife with the element of Swift's music that most appeals to diehard fans: her raw honesty. New tracks from Red (Taylor's Version) explore a darker side to Swift's private life that audiences in 2012 would not see from the artist for some time. Such tracks include "Nothing New," a song about Swift's low sense of self-worth and doubts about the longevity of her career, and "Forever Winter," a song with upbeat production that explores depression and suicidal ideation from the perspective of a concerned friend. The 2021 tracks contrast with the public persona of the carefree, boy-crazy young woman that Swift, for better or worse, occupied in 2012. These tracks were considered to have themes that were too serious for Swift's teenage audience and were cut from the 2012 album. The mere existence and eventual release of these tracks reflect the coming-of-age theme of Red. In this way, Red (Taylor's Version) invents a new place for itself in Taylor Swift's discography.
The most innovative thing about Red is that it is the second rerelease in a long-term project of Swift's to rerecord and release her first six studio albums. This project was announced in 2020 as a response to the controversy surrounding the ownership of Swift's master recordings.  The public battle between Swift and her ex-record label for control over the masters of her songs set a precedent for new artists (especially young women) in the industry to negotiate contracts that include explicit verbiage about artist ownership of masters. Many artists that were already established in the industry also voiced support for Swift in the controversy and expressed similar desires to rerecord their work. Both Swift's prominence and the decision to go public with the issue have influenced systemic changes within the industry regarding artists' rights to their own work.