Make Your Mark While Having Fun
"I have seen throughout the years how important volunteering is for the community. It's a good feeling when you give yourself even when you don't get anything in return," stated Angela Rambert. She has been the volunteer coordinator for Lamb's Farm for 15 years, a nonprofit organization that aids the mentally disabled. 
Rambert worked with Amanda Parsin, the vice president of service in Phi Theta Kappa, to bring students together to help with the Easter Bunny Brunch Event that was held on April 7th. Rambert was grateful to work with PTK students and iterated how crucial the volunteers were. "We always get excellent results because the students do such a great job!" exclaimed Rambert.
Serving as the middleman, Rambert has encouraged people to donate their time to Lamb's farm. Rambert expressed how much she enjoys getting to know the volunteers and teaching them about Lamb's Farm's history.
At Lamb's farm, they refer to the mentally disabled as participants. Lamb's Farm first started out in Chicago in 1961 at a pet shop with only 12 participants. They moved over to Libertyville in 1965 and have built various businesses for the participants to work in. Some of the businesses are a thrift shop, a pet rescue center, a cafe, and a farmyard.
When asked what qualities we can learn from the mentally disabled, Rambert touched on how they are very inclusive. "They are so nonjudgemental and accepting of us," exclaims Rambert. She also noted that they are extremely hard workers and love to learn. 
At times, Rambert will handle large volunteer groups from companies, and the participants remember the volunteers. One of the participants, Jimmy, would come running to greet to some of the volunteers. Rambert stated it warms her heart to see how excited the participants get because they know the volunteers are there to help them. 
Rambert commented on how her role as a volunteer coordinator helped develop her interpersonal skills. At first, she didn't like the idea of talking in front of people, but her role has helped her break out of her shell. As part of her job is talking to large groups, she is now more confident and knows how to properly convey her message.
Being a part of Lamb's Farm has helped Rambert grow as a person. She reflected on how much she has learned from the disabled, expressing that the participants she has served are wonderful and have so much to give. "I'm here to help them get their wings and fly. I have seen it myself and it has helped me be more accepting of others," said Rambert. 
Rambert knows that volunteering might seem intimidating at first because you are trying something new and putting yourself out there. However, Rambert believes that once volunteers start, they will enjoy it. Rambert encouraged students to volunteer because it pays off.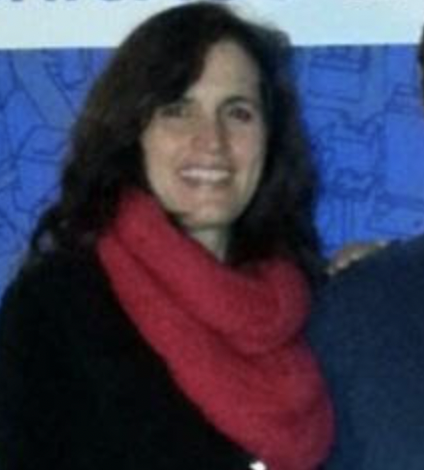 Throughout the years, Angela has seen firsthand how transformative volunteering can be. "Whether the volunteer is helping paint or helping out at an event, it makes a change for good. Volunteers make a difference," Rambert stated. 
Rambert explains how an ideal volunteer would be someone that comes with an open heart, has enthusiasm, and learns from their surroundings. She explains how she loves seeing her volunteers because she likes to see the good in people. Her goal is for volunteers to leave Lamb's farm with experience that can help them in the world and to share it with others. 
As a volunteer coordinator, Rambert said that volunteering can help develop skill sets that can be used in the workplace or personal life. Some of those skills include organizational skills, customer service, and patience.
Rambert encourages students to volunteer somewhere that they are passionate about. Not only will it help personal growth, but will also be a great addition to resumes and academic applications. "Volunteers make a difference in the world, so go out and find your passion."