The College of Lake County (CLC) hosts a myriad of events every year in the Performance Wing with the help of its staff and student artists, giving people the opportunity to see the arts from afar as viewers, or get an up-close experience and help create it.
Making this more possible for students across the Lake County area is Mitchell Lewis, CLC's new choir director. Currently, he is the director of the choral program, who has been here for seven months.
Before becoming a professor, Lewis studied at Florida State University getting a Bachelor's in Choral Music Education in 2007. He then got his Masters Degree in Choral Conducting at Winthrop University in 2014.
"I was an adjunct professor at two universities in North Carolina," Lewis said. "Working as the Director of University Choral at Queen's University of Charlotte. As well as the University of North Carolina at Charlotte as a choral conductor. Finally coming to work here [College of Lake County] in May of 2023."
Some of the activities he participated in were several events within the community, some of which honored the Veterans of our community, participation in food drives, and free concerts for community nursing homes.
When asked about why he chose to come to the College of Lake County, he said it was because the culture was a "perfect fit" for him because it provided a diverse atmosphere with the autonomy to design and restructure programs to meet the student's needs.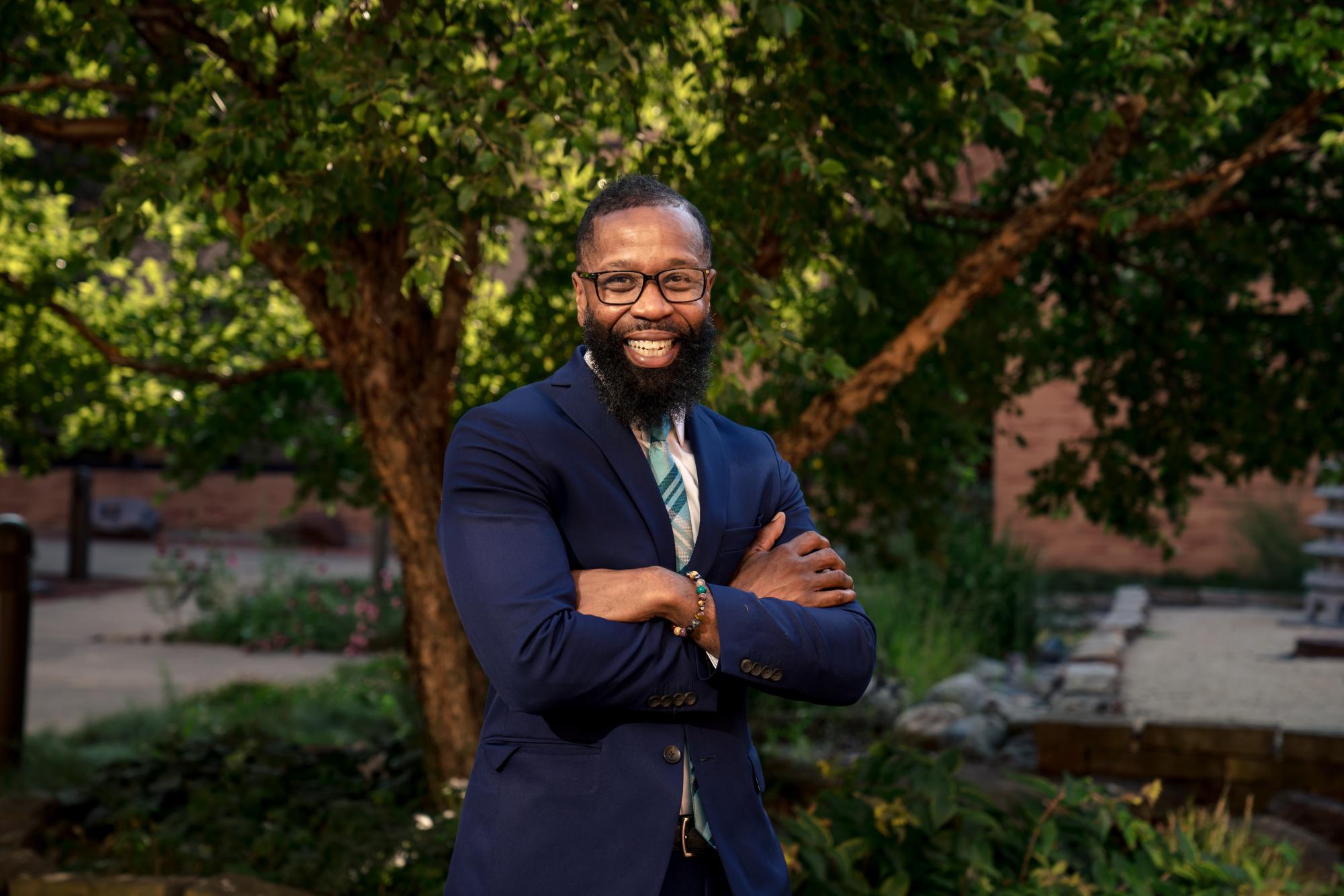 "It has been a great learning experience as a new faculty member here at CLC," Lewis said.
He shared his own goals as a new professor and what he may bring to the college.
"I bring my ability to connect, motivate, and inspire students to exceed their full potential," he said. "My number one goal is to expand the Choral program through recruitment and performance opportunities" 
Lewis said that one of his favorite pieces of music is Carol of the Bells, which is fitting song as the Choral Program is set to sing in the upcoming Holiday Choral Concert here at CLC on the 9th of December.
Along with other performances across the months of November and December by other departments by the college, this helps CLC push the arts further for those who wish to pursue them or experience them.