NBA bubble provides playoff magic without fans or home court advantage
The NBA conference finals are set in the Orlando bubble.
The No. 1 seeded Lakers take on the comeback kings, Denver Nuggets.
On the other side "Jimmy Buckets" & Co. will battle it out against the Celtics young core of Tatum & Brown.
Throughout the playoffs, it has been crazy game after game, series after series, and some doubt the magic has faded. Both of these series are must-see.
Who will go through and who will go home? We will truly see the magic in Disney World.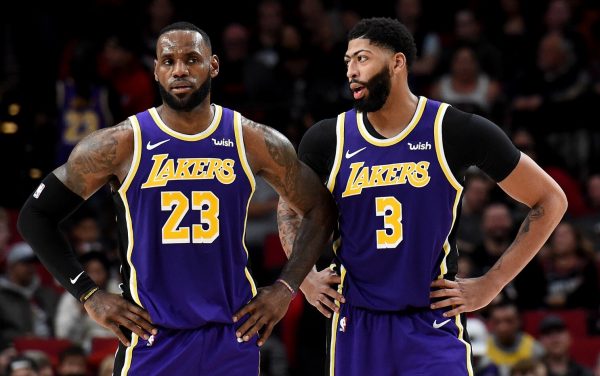 From left to right: Lebron James and Anthony Davis. Photo via Radio.com
The dangerous duo of Lebron James & Anthony Davis looks like one of the best in the NBA and up to this point, the two have been unstoppable.
But, on the other hand, there's an up and coming duo in Nikola Jokic & Jamal Murray.
They both showed up big time in back-to-back 3-1 comebacks.
Can they steal some Disney magic and pull off another upset? Or will the Lakers superstars be
too much of a force to be reckoned with?
"It takes a lot of energy, effort, a lot of desperation to be able to come back from a 3-1 deficit. They did it twice," Lebron said of the Nuggets in a press conference.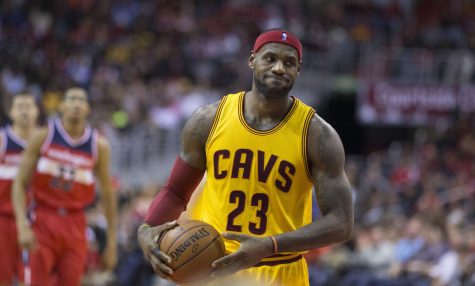 Lebron James. Photo via Wikimedia commons.
The Lakers will look to take advantage of Davis' length and match him up against Jokic.
If the Nuggets want to have a chance in this series they are going to have to stop the Lakers in transition.
That's where they thrive the most.
If the Nuggets can force the Lakers to play against a set defense maybe they can pull it off again.
Watch out for the Nuggets X-factor, Michael Porter Jr. Mike Malone's decision to assign him heavier minutes in games 5 and 6 of the past series really made the difference.
Twenty of 21 ESPN experts predict the Lakers to win this series.
In the East, we have the Heat vs. Celtics.
At the start of the season the Heat were picked by many to not even make the playoffs. Well, they made it, and are now in the conference finals.
Jimmy Butler has led this talented team and puts them on his back in crunch time.
Butler is a fierce leader who always gets the best out of his teammates.
If he can keep showing his leadership skills and get the best out of his supporting cast that consist of Herro, Crowder, Adebayo, Dragic, and Robinson, there is no way to stop them.
On top of all that they have a championship proven coach, Erik Spoelstra, who knows the ins and outs of the playoffs.
His experience will definitely be the factor in this series.
Now, the Celtics are a little different.
They have two of the best talents in the league. Jayson Tatum & Jaylen Brown have taken control of this team and are showing what they are made of.
They haven't backed down to anyone and their confidence has been key in their stellar performances.
Their X-factor throughout the playoffs has been Marcus Smart.
His outstanding shooting and lockdown defensive skills will help the Celtics to come out of this series.
Whichever series you are watching, it is sure to be a rollercoaster ride.
These specific playoffs will go down in history as one of the most unique, with no fans and no home-court advantage.
The competition looks fiercer than ever, and all four teams are hungry for an NBA title. Three will be left with the sour taste of knowing how close they were to a title.
Only one will emerge victoriously and will cement their names in the history books.
Sit down, grab some snacks, and enjoy the wild ride.