Stay sane while going to school, working, and making time for yourself
We are well into the second semester, and hopefully, you have found a healthy routine that works for you. Often, we forget to incorporate self-care when we are creating this routine. 
What does self-care or taking time for yourself mean? For some, it means pampering. For others, it means taking extra time to unwind. Based on personal experience, I know that things do not work out well academically if you do not take time for yourself, including the basics to keep your body healthy. Getting enough sleep at night is the foundation of our well-being and enhances our ability to succeed. Eating healthy and exercising both have positive benefits as well! According to a study published in the International Journal of Obesity, there is a connection between compliance with an exercise program and a move toward eating healthier overall. Their research suggests that exercise can change brain function, and this rewiring may be behind the urge to eat more healthfully.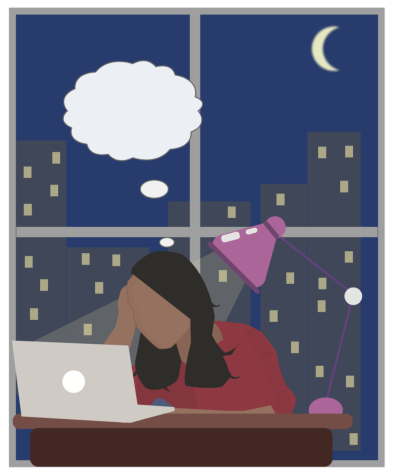 While your physical health plays a vital role in your life and academic success, it influences your thoughts and feelings. Your mental health is just as critical in helping one feel more positive and productive. Our world has been a bit crazy, and we've been met with challenges that we have never experienced before. That can be very stressful and wear down your mental health, quickly impacting your academic life. CLC offers health and wellness services to help if you are struggling with mental health issues.
Beyond the fundamental building blocks of health, I have found it helpful to keep my classwork organized and engage in student life. It is an important component in managing a busy school schedule and maintaining a good GPA. If you are organized, you can better accomplish your school to-do list and have extra time for yourself. CLC provides academic resources for just about any school concern, from tutoring to online workshops to scholarships. If you are unsure of a future career path or need to find an internship, the Career and Transfer Center is filled with self-assessments, resources, and ideas. Sometimes, getting involved with a student activity can help balance your mind and give you the outlet you need to stay sane while going to school.
Making time for yourself, especially during the school year, is critical. Try scheduling a specific time on your calendar for fun, relaxation, or any routine activity that takes your mind away from school and resets your energy level. Check in with yourself and don't hold things inside and remember to help anyone you know who may be struggling. Life is short, and the more we help ourselves and others to form healthy habits, the better off we will all feel and the more successful we will be in school and life.