Choir courses return to CLC
Ciara White, Co-Managing Editor/A&E Editor
September 20, 2021
For the 2020-2021 school year, the COVID-19 pandemic and virtual learning canceled all music events and classes. In-person classes were too much of a safety risk, but teaching and studying music-related courses online proved quite tricky.
A crucial part of creating music is its physical presence, where performers can come together and present a beautiful piece that connects and speaks to everyone involved. That connection is lost over the Zoom screen, and it is harder to critique and analyze music.
So, most classes–like band and choir at CLC–simply didn't run.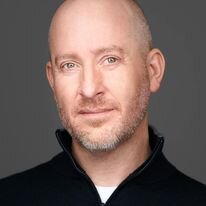 For the 2021-2022 school year, however, all music classes and extracurriculars officially resumed. To start off the new year, teachers Stephen Edwards and Dr. Paul Nielsen are leading and teaching CLC's choirs–CLC Singers and the Choir of Lake County, respectively.
Edwards has been conducting and teaching choir since the sixth grade, where he helped and assisted with the children's choir at his church. When he first saw the advertisement for the CLC's choir position, he immediately accepted.
Due to the COVID-19 pandemic, Edwards was unsure of what to expect, especially when considering that singing can be on the more risky side of things to do during the pandemic due to the high spread of aerosol droplets. Fortunately, Edwards feels confident and safe in his decision.
"Luckily, CLC is taking every precaution and following the CDC guidelines to make sure that we are as safe as possible in our rehearsals," Edwards said.
Singers are given their own singing masks, a unique type of mask that allows singers to sing more comfortably while still containing aerosol droplets. Additionally, classes were shortened to fifty minutes.
On the other hand, Nielsen started teaching choir in 1994, first starting with teaching band and choir at Richmond Burton Comm High School. Nielsen primarily teaches at Grayslake North High School but has also been involved with CLC's extracurriculars for a long time. He plays in the college's instrumental ensembles and the pit orchestra for summer theatre productions. Nielsen also applied for this position as soon as he became aware.
Preparing for choir classes was a little complex, as the teachers only had about a week to plan. They had no idea who or how many people would show up to each class, let alone the distribution of their voice part.
"I pulled out a number of different pieces and tried to assess the balance and overall ability level of the group during warmups. There are some members with a lot of experience and can read music, while others are trying choir for the first time," Nielsen said.
So far, Nielsen has been pleasantly surprised by the first couple of classes, commenting on how this experience has so far exceeded his expectations.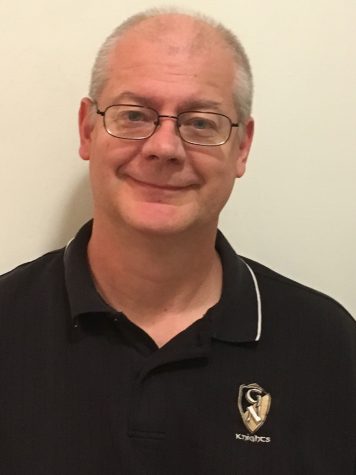 While choir classes aren't the same as they were before the pandemic, both teachers are excited to be back to teaching, ready to cherish this opportunity and make the most of it.
"I'm just really excited to be making music in person after 18 months of not being able to do that. I think most of the members of the group would agree that it's just really great to be singing together again," Nielsen said.
Edwards shared a similar sentiment. Due to his love for teaching and working with students, he is thrilled to start once again getting to know students and helping them on their musical journey.
"Everyone has a special gift to offer," Edwards said. "I want the students to continue to develop their passion for all types of music and to become aware of the importance of working together as a group to get a better outcome than one could ever do on their own. "
On October 23rd, both choirs will perform at 4 p.m. in the Mainstage Theatre for their fall concert. The number of seats is limited due to safety protocols, but there are still tons of available seats.
Additionally, both classes are taking late students, so it is not too late to apply if you're interested. Both teachers would love and welcome any students willing to join. Edwards hosts his class at 1 p.m. on Tuesdays, whereas Nielsen's class starts at 7 p.m. on Tuesdays.
"It is not too late to register for the class, and we would love to have your voice! You do not need to be a music major to sing with us!" Edwards said.
Music can undoubtedly have a profound and powerful effect on one's life, which is why many are excited about choir classes–and other music classes–to be running again.
"Music can connect us with the core of the human spirit.  The more we connect with that, the more we can connect to ourselves, to each other, and to our world," Edwards said.