CLC kicks off the new school year with Welcome Week
Ciara White, Co-Managing Editor/A&E Editor
September 20, 2021
To welcome students back on campus for the 2021-2022 school year, the College of Lake County hosted an entire week of fun and engaging games, activities, and events. Welcome Week started August 23rd and was planned by the Student Activities and Inclusion Office.
Gabe Lara, the Dean of Student Life, oversaw and attended most of the events, promoting each of them on his Instagram account. Lara looked forward to bringing life and involvement back to the campus, hoping to create a space to connect with students after a year of virtual learning.
"We wanted to bring back a spark of joy for all our students who have not been on campus for over a year," Lara said.
Lara comments that CLC modeled these events around catering to students, each day involving a unique part of CLC.
Monday's event gave out complimentary breakfast and goodies for students to pick up "on the go" while on campus, with a DJ present to pump up the energy.
CLC's "Lancer Games" was hosted on Tuesday, where the college teamed up with the Athletics division to play soccer, basketball, and cornhole with the students. Basketball hoops and cornhole boxes were placed inside the campus, so students had the opportunity to play between classes. Students were able to win prizes and play with Lance, the college's mascot.
Wednesday allowed students to meet CLC's student government members and support services, all while making their own tie-dye shirts and eating pizza. Located near the front entrance of CLC, this event attracted all of the incoming traffic of students.
Finally, the Counseling and Psychological Services department taught students healthy habits on Thursday, giving them the resources they need to start the semester.
Most events ran morning to afternoon, a time when most students were already on campus. Events were easy to attend and accessible to all students.
At first, Lara and other faculty planners were nervous and unsure of who would show up since it's been so long since students have been on campus, but they were overwhelmed by the positive feedback they heard. Lara was pleasantly surprised with the turnout, and each of the events exceeded his expectations.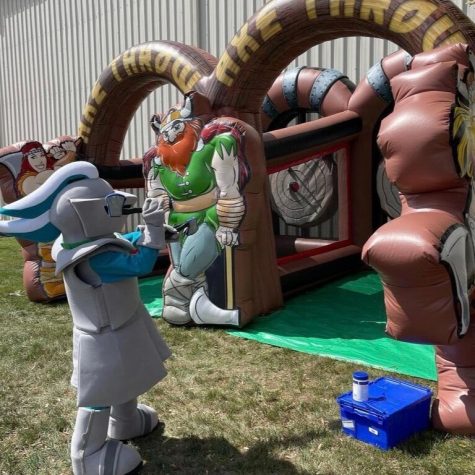 Lara was excited for CLC to have a strong community.
"The most exciting thing for me was to see so many students back on campus, being engaged with all of our departments, and hearing all the positive feedback about bringing back the life in Student Life," Lara said.
However, it didn't end there. Following Welcome Week was CLC's "Involvement Days," which allowed students to explore each of the seven departments in the Division of Student Life.
Some Involvement Days included dancing the Cupid Shuffle with CLC's President–Dr. Lori Suddick–at a barbecue, getting a free t-shirt, meeting with various clubs, attending the Forum Division fair, going on a candy-themed scavenger hunt around campus, and attending a drive-in movie.
Lara's personal favorite event was the Forum Fair, where students met with the Fitness Center. There were all sorts of attractions present: cornhole, caricature artists, and inflatable sports.
"They learned about all the resources [the Fitness Center provides], walked away with some great giveaways and t-shirts, ate some great food, danced a little, and even had their caricature drawn. It was great to see their smiles," Lara said.
Given Illinois' most recent mask mandate, all students and faculty wore masks regardless of vaccination status. CLC is putting its best effort into trying to create a lively campus while still being safe.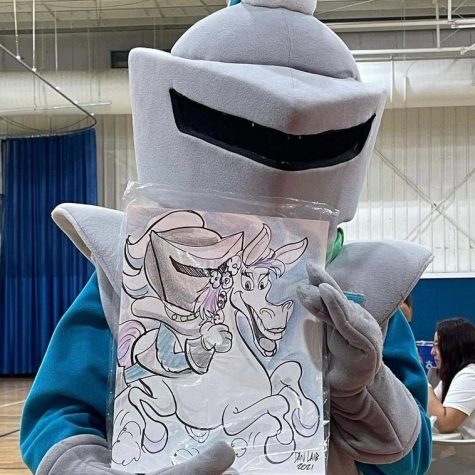 Now that the two weeks are over, Lara wishes that anyone who attended walked out feeling supported and connected.
"My hope is for students to know that we are here for them. We are here to ensure that they succeed, that they are not alone, and that there are multiple ways to be involved on campus," Lara said.
Of course, there will be more events in the future, so the fun is not over! There are countless ways to become involved on campus, no matter what your interests are.