Let your voice be heard by voting
Ciara White, Co-Managing Editor/A&E Editor
October 27, 2020
With November approaching, the 2020 Presidential election looms just around the corner, and the nation sits on the edge of a monumental historical event that will undoubtedly bring all sorts of change.
On the ballot, there is incumbent Republican President Donald Trump and Democratic challenger Joe Biden– a previous vice president and senator of the United States– and a few other candidates.
Because I am young and new to voting, I find it easy to get swept up in the antics and shenanigans of it all: the discourse and jokes online, the pressures of social media, and the built-up anxiety over the impending results.
And while all of these are real and genuine experiences that people, including myself, have, they shouldn't undermine the importance of elections.
Voting is a pillar of democracy and American society.
I encourage anyone who can vote in this election — let your voice be heard because it matters.
Emily Shaw, a student at the College of Lake County, voiced the same sentiment.
"We have been advocating for more change for a while," Shaw said. "Now, we get a chance to express more officially what we want [to be] changed and what we want to stay the same to make the country better for ourselves, as well as the people we care about and we surround ourselves with."
Shaw has already sent her ballot through the mail, where it has been received and processed.
Another voter on the CLC campus is Shanti Chu, an associate professor of philosophy, who also chose to vote through the mail.
 As a daughter of immigrant parents, Chu said she does not take voting for granted and is committed to exercising her rights and privileges, even in trying times like these.
"I have an ethical duty to resist tyranny and choose the candidate that is closer to promoting the values and ideals I stand for, which are equity, justice, and democracy," Chu said.
This election carries high stakes. Many issues and topics are on the table, including health care, reproductive rights, climate change, taxes, police reform, racism, LGBTQ+ rights, and many more.
Legislation seems to be nearing a crossroads, and the result of this election will dictate which way it will go, which makes the impact more critical than ever. Voting is needed by all those able.
"It is impossible to be apolitical," Chu said. "I believe it has always been impossible, but especially these days, your seemingly personal choices have an impact upon others."
People's fundamental human rights lie in voters and politicians' hands, making this election go far beyond oneself.
Some of the topics mentioned earlier may not apply to you specifically, but refraining from voting will do nothing but hurt the people involved.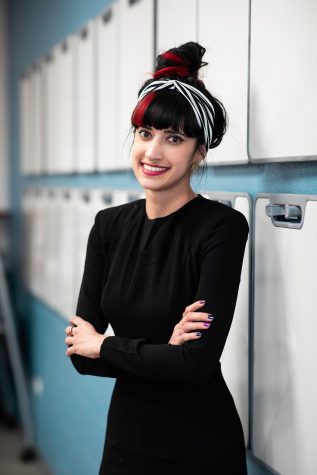 If you're hesitant to vote, you might want to view your vote as a voice for the people who will be affected by legislation.
"I vote with the rest of humanity in mind because we are intersubjective beings," Chu said.
This election is much more about candidates. It's about the future, what we as a society want, and which direction we ultimately go as a country. No candidate is perfect, and there will always be individual policies that not everyone agrees with, but that isn't the point, nor should it steer anyone away from voting.
Voting for a candidate is about taking a step in the right direction. It's about analyzing which person will lead the country closer to an equal, moral, and fair place.
Chu expressed the same concern.
"Voting is a representation of the values that we want to see upheld in this nation," Chu said. "Even if our ideal candidate doesn't have a chance of winning, voting for someone who is still closer to our ideals is significant."
Talking about how voting is essential still doesn't answer one crucial question: How do you vote?
In terms of what the people living in the Lake County area can do, there are options. You can mail your ballot. You would have needed to request a mail-in vote online, but you can place it in a designated drop box or a mailbox when you fill it out accordingly.
If you didn't do a mail-in ballot, you could vote early in person, following all the necessary safety precautions while still participating. A handful of buildings in Lake County have opened for early voting. You also can vote on Election Day, which has been declared a state holiday this year. CLC has no classes on Nov. 3 — a reminder of the importance of voting. Students who had a Zoom class that day can use that time to go to the polls. It's up to you, and in a quick Google search, you can find a range of options, including where you need to go to vote on Election Day.
I ask everyone to look upon our nation's current state and consider what you want your government to do. If you wish to change or want things to stay the same, voting can help make that reality real. Your voice has meaning, and it deserves to be heard.