COVID-19 hits Lake County's Latinx community hard, guest speakers tell CLC
Guest speakers at a CLC Latinx Heritage Month event said COVID-19 has hit Lake County's Hispanic community hard, with data from several cities showing that more Latinx residents had contracted the virus than any other group.
The three speakers were members of La Asociación Comunitaria Latina ("Latino Community Association") of Lake County, an organization started by the county's health department to slow the spread of the virus in Latinx communities. Their Oct. 2nd appearance was a continuation of the college's Latinx Heritage Month events.
Each speaker emphasized the importance of being educated on the virus's impact to prevent the spread in the Hispanic community. According to data from Lake County's Department of Health, there are six coronavirus patients for every one Caucasian patient.
Dr. Rafael Malpica of the Good Shepherd Hospital, said the number of infections in the Latinx community has placed a particular strain on the hospital because of the lack of translators available to assist healthcare workers when communicating with their patients.
Malpica said the higher proportion of low-income, essential workers living in multi-generational households makes social distancing nearly impossible. The Hispanic community is thus hit harder than most, and missing work because of illness is costly.
"The No. 1 question [patients have] is 'when can I go back to work,'" Malpica said. Living paycheck to paycheck means many Latinx workers don't have the luxury of paid time off.
He also said fear might have spread through the Hispanic community as patients tested for COVID-19 run the risk of being asked about their immigration status, discouraging undocumented immigrants and their families from receiving the medical aid they might need.
Myra Gaytan-Morales from the CLC University Center and Suzanne Martinez, a chaplain at the Good Shepherd Hospital, offered in-depth COVID-19 infection data from 10 cities across Lake County.
According to Gaytan-Morales and Martinez, Waukegan reports that more than two-thirds of cases are in the Latinx community. Of the 10 towns examined, seven had more cases from the Latinx than any other ethnicity.
Rodolfo Ruiz-Velesco of the CLC Multicultural Student Center helped organize the event through the Asociación Comunitaria Latina. He emphasized the importance of the ACL's data.
"We're doing research, and we're checking what communities are being more affected [by COVID-19]," Ruiz-Velasco said. "In those communities, we're distributing more masks than others."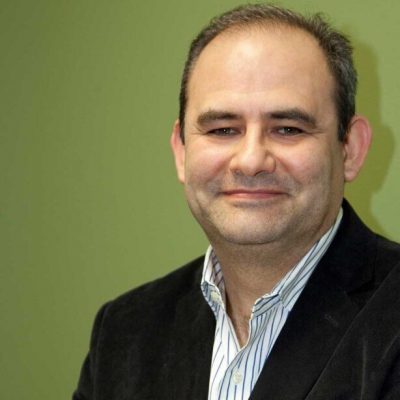 Rodolfo Ruiz-Velesco
In August, the ACL had a mask distribution event where 3,000 people showed up at the Puerto Rican Society in Waukegan to collect their free personal protection equipment.
During the presentation, Martinez also stressed the importance of "education, information, and empowerment to help us reduce the cases" of the virus and encouraged listeners to share their knowledge with the rest of their communities.
She reminded students that although the virus tends to be harder on older and immunocompromised people, everyone can still get sick and spread the virus to higher-risk community members.
Wearing masks, social distancing, and regular hand washing is still vital to controlling the spread.
Malpica also said getting a flu shot is more important than ever this year to decrease the number of hospital patients and allow resources to be focused on those with COVID-19.
Students in healthcare may be able to give flu shots as well, he said.
If you wish to help beyond these standard practices, the ACL is always looking for volunteers, especially for their mask distribution event later this month.
Information on volunteering can be found on the Multicultural Student Center's Facebook page.