CLC student Alex Kisiel is a man of two worlds.
On one hand, he currently attends College of Lake County as a student.  On the other, Alex is the popular YouTuber known as "ish".
"When I was about 10 years old, my mom and I had a running gag where we'd replace the word 'I' with 'ish', and it would make our sentences sound strange," said Kisiel as he described the origins of his YouTube name.  "At the time I thought it was just hilarious, and later decided to make "ish" part of my Club Penguin username, and eventually my YouTube name."
He mostly plays the popular video game known as Minecraft on his YouTube channel.  However, Kisiel started off playing a game called Club Penguin when he started his channel in May of 2012.
"I just wanted to tell stories," Kisiel said when explaining why he started his YouTube career.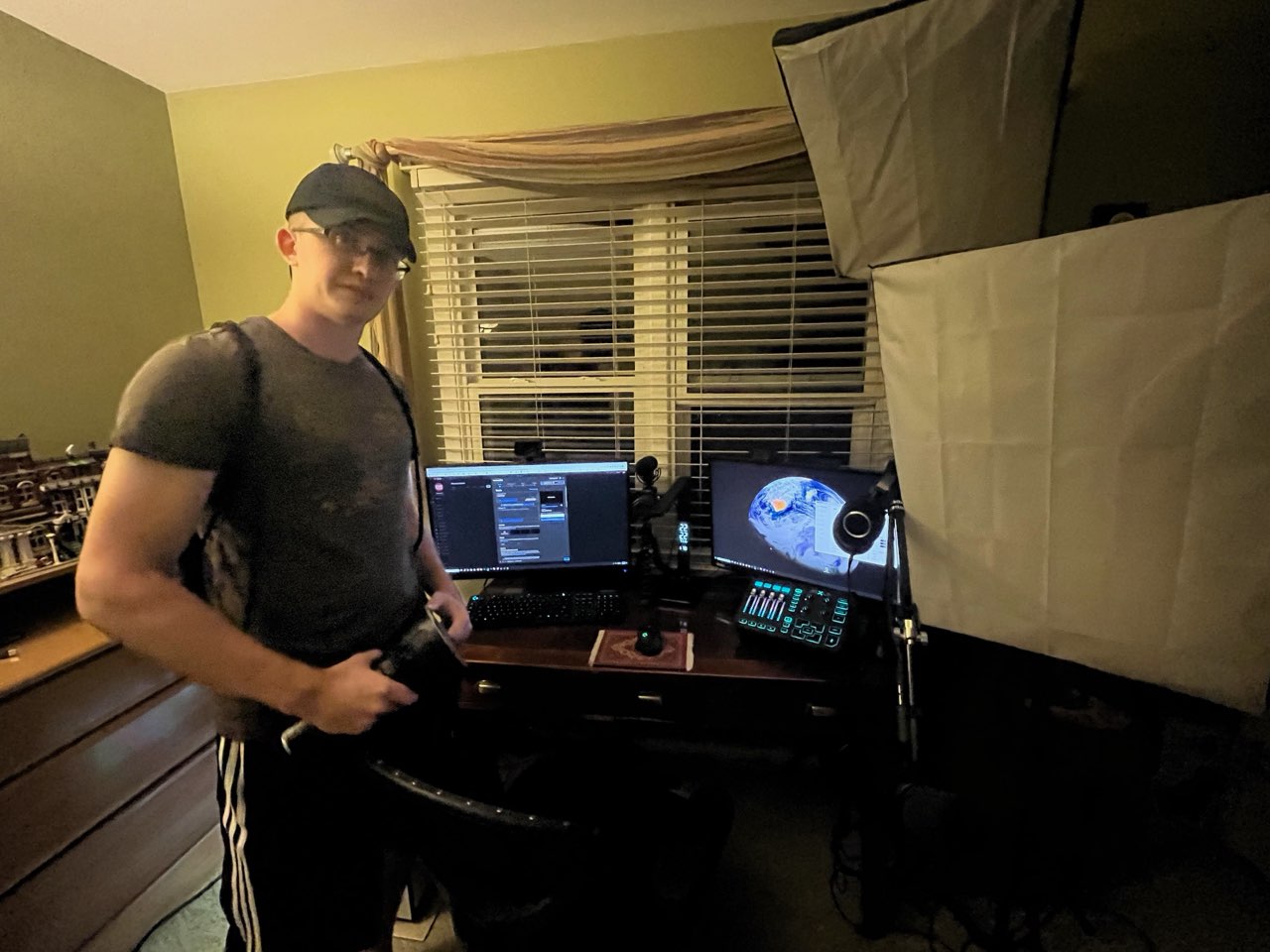 "I have an addictive personality, so if I find a video game I like, I am going to stay on that one video game," said Kisiel as he talked about why he stuck with Club Penguin for the first year of his YouTube career.
Kisiel's last Club Penguin video was posted on March 27, 2013.  He then took a three-month break before starting to put Minecraft on his channel on July 20, 2013.
"The storytelling capabilities were very high," said Kisiel when talking about why he switched to Minecraft. "What both games had in common was the ability to do whatever you want." 
  Like a lot of YouTubers, Kisiel's success did not happen overnight.  It took years to get to where he is now.
"For the first nine years, it was pretty tame," he said when discussing his journey to his 918,000 + subscribers.  "It was a steady gain up until October of 2021." 
  On October 26, 2021, Kisiel uploaded a video called "200 Players Build A Massive Civilization in Minecraft."  According to him, it was the video that got him noticed and made him explode in popularity. 
  He was certainly not expecting to get as many views on the video as he did.  As it currently stands, it has 12,259,723 views and counting.   
   "Editing the video, out of everything, is the most time-consuming part," said Kisiel when talking about the complexities of making videos. 
  "I just want to make sure that when people watch an ish video, they enjoy it all the way through," said Kisiel as he talked about wanting to provide quality videos for his viewers.  "I just want to make good videos." 
  MrBeast, a famous YouTuber, was attracted to Kisiel's charming personality so much so that he began to collaborate with him. In June of 2020, a video called "How I Won a MrBeast Minecraft Event (Winning $2000!)" was posted. 
"I had talked to MrBeast because I was randomly raffled into one of his competitions," Kisiel revealed.
"For winning that event, I was allowed to pick any item on Amazon that cost $2,000 or less."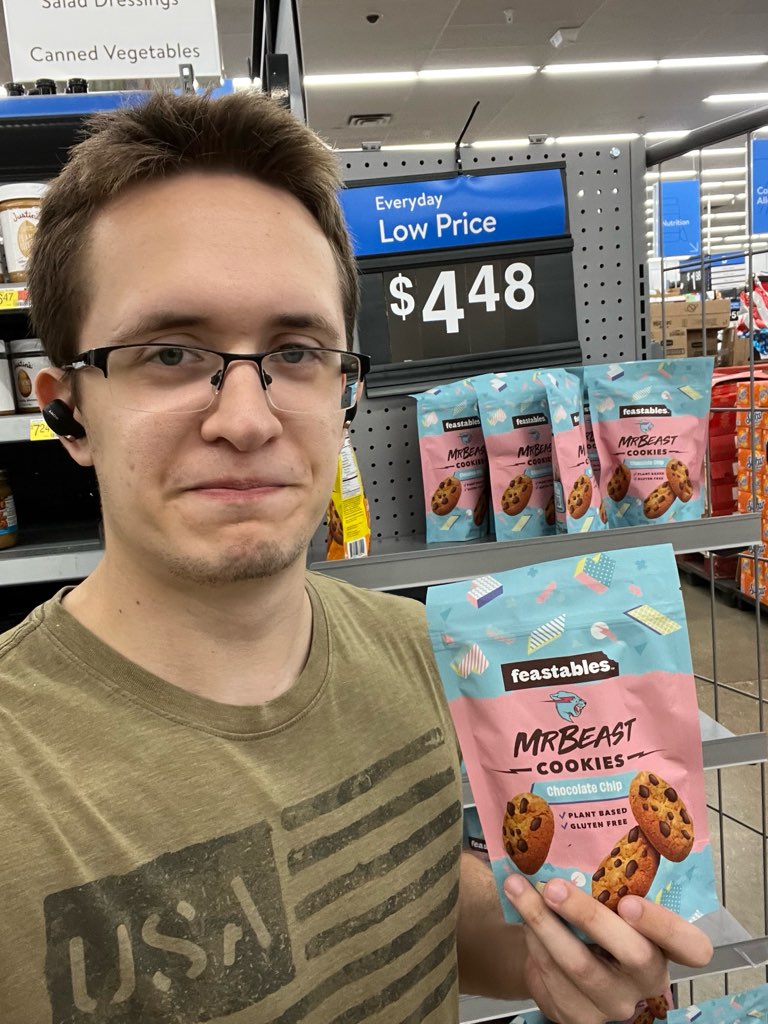 This was not the only time Kisiel linked up with MrBeast. He did 100,000 push ups to win a Prius from him in 2021.
"Each hour, I would take around 10 to 15 minutes to record myself doing 150 pushups," Alex said when describing his process of doing the insane number of pushups for MrBeast.
From March 6 of that year to June 2, Kisiel did roughly 1500 pushups from 8 A.M. to 5 P.M. daily. As one would expect, he recorded and saved footage of every pushup in order to have evidence of this feat.
"I actually did not get the Prius," Kisiel shockingly revealed when talking about the results of this endeavor. "I got the cash equivalent of the Prius."
Because Kisiel wouldn't have been able to afford the taxes on the Prius, he instead asked MrBeast and his team for the cash equivalent of the vehicle. About $7,000 was taken off the $25,000 equivalent amount to pay taxes.
"The vast majority of my revenue comes from YouTube ads," Kisiel said when talking about how he makes his money off YouTube.
One would probably think that YouTubers get most of their revenue from viewership but that is not true. If a video has no ads, the channel owner might as well be doing free labor.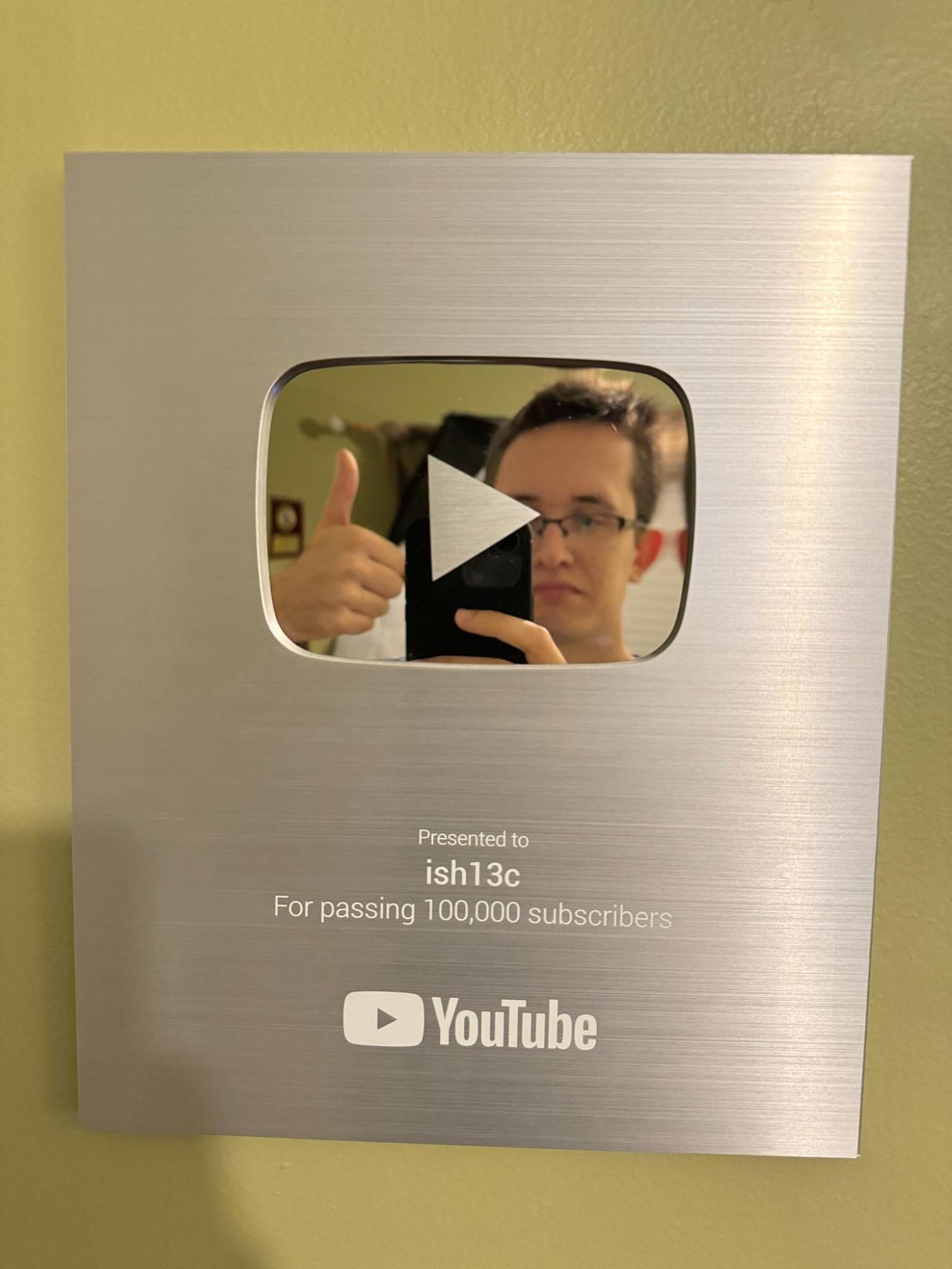 Kisiel then started going more in-depth about how videos get recommended on YouTube. Simply posting a video is not enough to have success on the platform.
"Click-thru rate is the ratio between how many people see your video when scrolling vs if they click on the video, " Kisiel said. "The higher this is, the higher your video will get recommended on the platform.
"The longer that people watch your videos on average, the more YouTube believes they enjoy your video, and therefore YouTube pushes out your video to more and more people, which makes it go viral.
The topic of the video also contributes to this. The vast majority of my videos are viewed by people that are not subscribed."
Kisiel's parents were not exactly sure about whether it is a good idea to pursue a career out of creating gaming videos on YouTube.
"My family, specifically my parents, are hesitant," Kisiel said but added that they reacted differently when they learned he makes good money.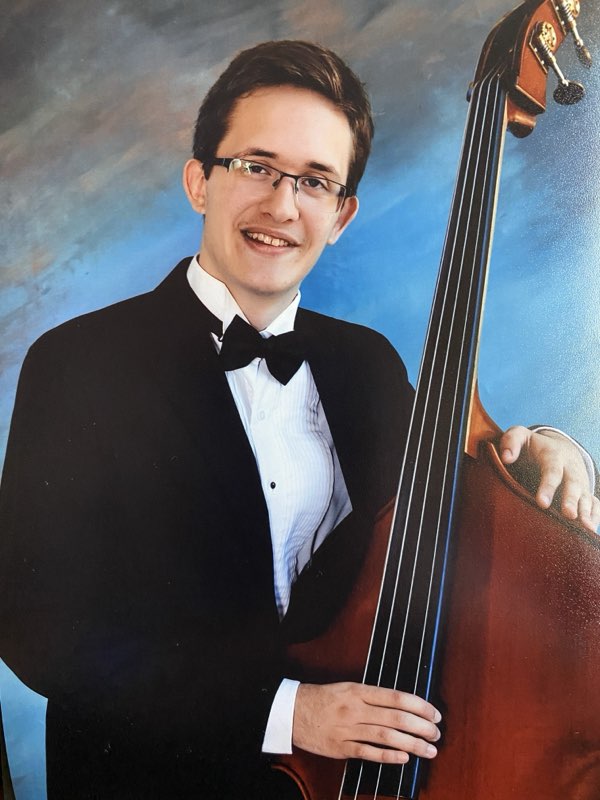 "Right now, I am doing school and YouTube at the same time," said Kisiel when talking about his current schedule and future.
Kisiel used to work for the CLC Chronicle from March of 2021 to May of 2022. According to him, a lot of his job involved editing student articles and helping facilitate the transition from paper to online as the managing editor.
"I really enjoyed Newswriting class," said Kisiel when describing what made him want to work for the Chronicle. "That style of writing helped me become a better script writer for my videos,"
One thing that is certain about Kisiel is that he is a hard worker. Whether he is making YouTube videos for his channel or trying to pass his classes at CLC, it is clear that Kisiel does not settle for less. Hopefully, "ish" will continue to entertain thousands around the world and become more successful.