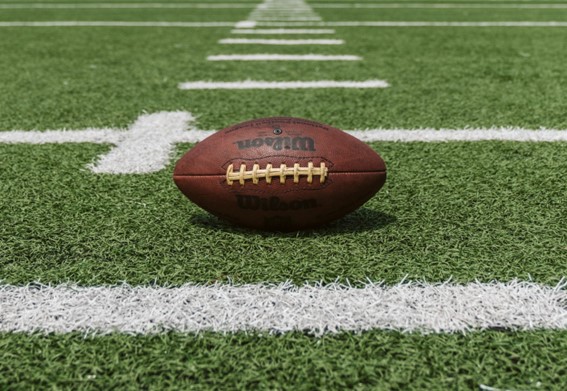 Walter Camp, the creator of football in the late 19th century, probably never envisioned just how big this American pastime would be.
A franchise sport spanning live TV, merchandise, and more, football creates a fan base from all walks of life. Sometimes, many in that fanbase can be ignored for situations they do not have control over, unintentionally blocking them out of the sport they love. However, in recent years, there have been many efforts to lift up those voices and give them an opportunity to participate.
The College of Lake County (CLC) is following in the same footsteps with the Advanced Disability Resource Center (ADRC) and the CLC Athletics Department, starting their own wheelchair football team. Nationwide, 13 professional teams compete with the support of Move United, a nonprofit organization with a mission to help bring accessibility to over 70 sports worldwide and in the United States.
The benefits of the sports expansion into the public eye can already be seen, with many former football players taking up the helmet once more. Veterans have especially taken a liking to the game, giving them back the love of football that may have been lost after giving themselves to their country.
Thomas Crowe, the head of the CLC Advanced Resource and Disability Center described how the college is launching its football team. "We have been doing awareness events for Greatlakes Adaptive Sports for years," he said, "and we've had them come out here during football season to have them run adaptive wheelchair football events."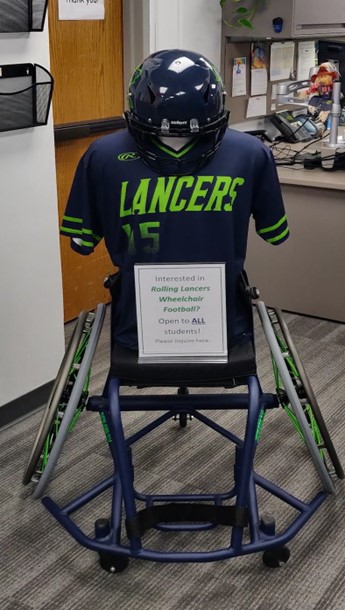 This event made it possible to bring the sport to CLC as well as garner student support. "This last time that we did it, we had the entire baseball team there, and as soon as we were finished, they asked, 'When are we doing it again?'" Crowe said. "That was enough for me to get the student request to get this in place."
Crowe added that many people are drawn to the sport because it creates an "understanding that the person is an athlete first and not a disabled person first."
Nothing highlights the sports power to do this more for Crowe than playing it himself. "The first time I played it, the quarterback snapped the ball, and another gentleman from GLASA was a wide receiver," he recalled. "I moved about 6 feet, and he was in the end zone."
Sports like this accommodate disabilities and help develop skills that would otherwise go unnoticed without these games. One reason wheelchair football was chosen is the availability to provide many people with disabilities and those without them an opportunity to play.
"Part of the reason why we went football is that I could now include students who are motorized wheelchair users," Crowe said. "I couldn't do that if I had wheelchair basketball." This sentiment also stems from hosting tournaments for GLASA and Move United, which have already previously happened, making the sport even more available to those who want to play in the Lake County area or at CLC.
Crowe said he plans to add more accessible sports. "The more we can bring in, the more of the field we could level better" he said. Crowe looks at a picture that includes what this team will bring to CLC and what should resonate with many—those with disabilities and those without them who work and study at the college.
"Your name is not autism," he said. "You are a totality of things, and maybe autism is something that you deal with, or maybe anxiety is something that you deal with. That does not have to be your main focus or identity, and sports is one way to take a look at that piece of the puzzle."
That is what will be seen when the Wheeled Lancers take the field.