Chicago Novelist Tells CLC Students to Make Their Writing Work for Them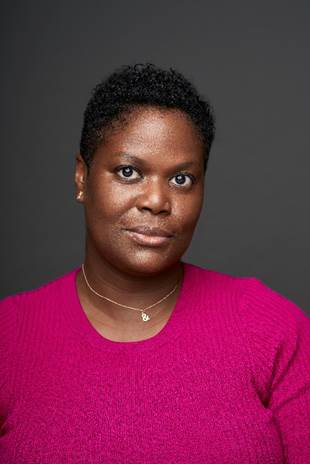 CLC hosted the rescheduled Fall Reading series on February 8th featuring debut author, Toya Wolfe, who, along with hosting a creative writing workshop entitled, "Your Story, Your Voice," read from her debut book, Last Summer on State Street.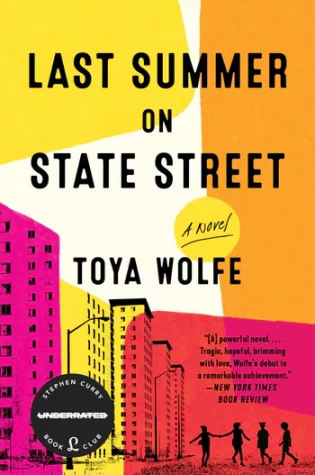 Last Summer on State Street is a coming-of-age novel that tells the story of four young Black girls growing up in Chicago's Robert Taylor Homes. The girls' lives are irrevocably changed in the summer of 1999 when the housing projects they live in were torn down. The novel is told from the perspective of FeFe, who narrates the book as an adult, reflecting on how the events of that one summer impacted her. The novel explores themes of race, friendship, grief, and the importance of how where you come from directs where you are going.
Wolfe's writing workshop focused on worldbuilding, a process in which creators construct a world for their fiction to live in. Though Wolfe's debut novel is literary fiction set in the real world, not fantasy, she used familiar fantasy stories, such as Game of Thrones, to illustrate important points about worldbuilding. Wolfe also stressed that while worldbuilding is typically associated with fantasy or sci-fi settings, it is equally important and often neglected in fiction that takes place in our reality.
Wolfe explained that while writing her novel, it was important for her to find a way to balance the worldbuilding for a range of readers. Everyone needed to be able to place themselves in the novel. She had to craft interesting new perspectives of the projects for those coming into the book with first-hand knowledge, while also explaining enough about the setting to clue unfamiliar readers.
During the workshop, Wolfe walked the group through a writing exercise to develop the worldbuilding in a scene. She directed the group to imagine the five senses in a made-up scenario, and then focus on and expand those five senses in their writing.
Wolfe also established several important elements of worldbuilding: rules, time, beings, objects, places, and forces in power. These elements must be brought into the story in meaningful ways that enrich the world of one's fiction.
The one-hour workshop was riddled with helpful pieces of advice from Wolfe. Perhaps the biggest takeaway was Wolfe's quick and almost offhand, "Make your writing work for you."
After the workshop, Wolfe was featured in another hour-long event in which she read several excerpts from her debut novel. The excerpts included scenes ranging from recurring nightmares of the narrator's to a bus ride the girls took to see Fourth of July fireworks.
Wolfe's selections were tantalizing and intriguing enough to entice one to run to the nearest bookstore and devour the whole book in one sitting.
Both events concluded with a Q&A portion, where Wolfe answered questions about her inspirations and writing process. Wolfe also touched on her time teaching undergraduate writing classes and advice she's received and found helpful from one of her mentors: "Don't put any sloppy work into the world."
CLC's Spring Reading Series is scheduled for April 6 and will feature a workshop and reading by CLC Professor Larry Starzec, who teaches creative writing and is retiring this year.