Softball Star Keeps Swinging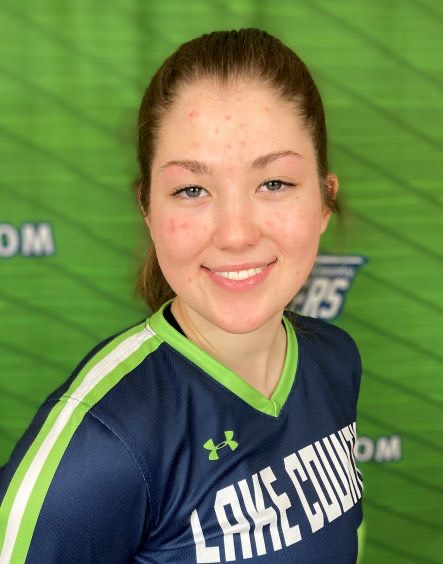 Natalie Lother is out but not down. Lother, a recently injured CLC softball player, discussed her injuries with an optimistic spirit. 
"Thankfully, it's nothing broken," Lother said. Her injuries consist of a grade one MCL sprain and a tear on her outer meniscus. Lother normally plays in the outfield and occasionally serves as a catcher, but now must sit on the sideline during practices. Instead of moping, she focuses on rooting for her teammates while she recovers from her injuries.
Lother said the camaraderie and team spirit was important to her decision to play on CLC's softball team.
"I met the coach for the softball team, and I really liked her," Lother said. "She was really personable. I liked how close and personal it was."
"Everyone gets along really well," Lother said, "We have a lot of fun together, which always makes for a better team when you can get along really well with your teammates."
Lother hopes to be fully recovered by the spring of 2023, just in time for the start of the season. "The original surgeon I went to said six months," Lother said, "but I went to another person and they said I could be back by February, which is thankfully right before our season."
When asked about her positivity in the face of her injury, Lother said, "people have had it worse than I have. Some people blow out their ACLs, and they're out entire seasons. I can still support, I can still be there for my team."
But Lother's positive outlook about her injury did not come easy, "When it first happened, I was like, 'oh, this is career-ending.' It was a really bad moment for me."
It was difficult for Lother to adjust to life on crutches. She said that it was challenging to be constrained to one leg.
"I'm used to having to do everything all at once," Lother said. "I'm always moving, doing stuff, but now that I'm on crutches, I can't really do anything."
"But it's not career-ending," Lother said. "I'll get the surgery, I'll just take the time to myself so that when I do step back out on the field, I'm playing better than I was four or five months ago."
Lother plans to continue her softball career past her time at CLC. "This year I transfer out, and I still have my two years of eligibility, so I'm excited for that."
"I also coached for a middle school team in Kenosha," Lother said. "My first coaching experience was this past summer, and I enjoyed it a lot. I'm currently majoring in film, but I might minor in coaching if the college I'm going to has that."
Lother's top priority is on healing from her injuries in time for the spring season. "It's not the end of the world. The world is still going. I'll get back out there, eventually. I just gotta make sure that I'm better than I was."