Films to Look Forward to
Every year at CLC, film coordinator and professor Chris Cooling shows a few films for students. This semester there are a total of four, the first of which has already passed. The first film, The Cursed Ones, directed by Nana Obiri-Yeboah and Maximilian Claussen, was shown on September 9. It is a thriller/drama based in a remote Ghanaian village where a young girl is accused of witchcraft. This film was based on a true story and was nominated for 13 awards at the Africa Movie Academy Awards. 
The next film, Eyimofe/This is My Desire directed by brothers Arie and Chuko Esiri, is being shown on October 7. It is a story about two people struggling to leave home and traveling from Nigeria to Europe.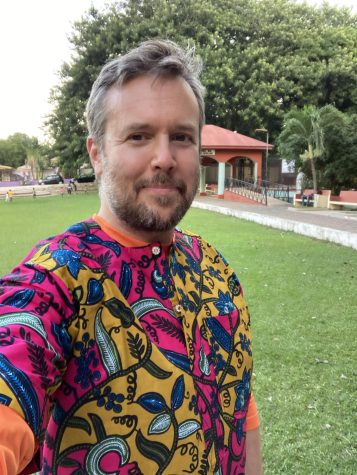 "Eyimofe was picked because I've been adding more African filmmakers lately," Cooling said. "I received a grant to spend five weeks in Ghana this summer with other professors, and I am taking a sabbatical in the spring to study ways in which our students can collaborate with Ghanaian film artists." 
The final two films are The Souvenir, parts one and two, directed by Joanna Hogg. Part one will be shown on November 17 and part two will be on December 2. The films follow the story of a young woman who finds herself in an abusive relationship with a heroin addict while working on her film school thesis project. 
"I picked The Souvenir because it's about a young person getting involved with filmmaking in college and [CLC] is doing some work right now to develop our film program," Cooling said. "Over part one and part two, we get to see her grow up, manage a post-college career, and balance her art and her personal life."
Watching these films is an amazing way for one to be informed on different international issues and to learn more about film itself. All screenings are free for students to attend and will be shown in room C105 at 7 p.m.