Improving Air Quality in Classrooms
As more students and staff return for in-person classes in a post-pandemic world, the College of Lake County strives to focus on the academic endeavors of its students as well as the health and wellness of its facilities.
Lindsey Nemcek, CLC's public relations manager, spoke up on the importance of the new appearance of air purifiers on campus.
"CLC has taken many actions to improve air quality during the pandemic, including increased air exchanges with outside air." She explained. "We will be continuing to use higher efficiency air filters."
Air purifiers use internal filters and fans to pull in air and clean out unwanted particles such as dust, odors, and viruses. Nemcek stated that once the particles pass through the purifier's three filters and a UV light, the air will finally be clean as it is expelled through the top of the unit.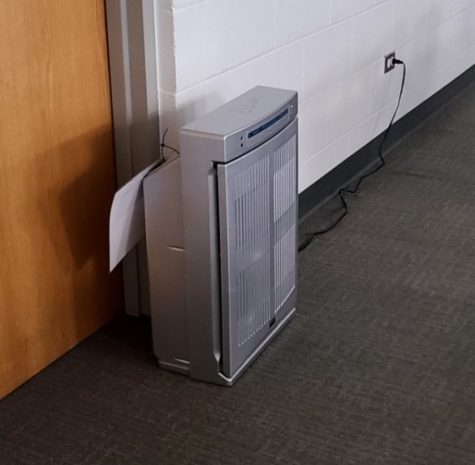 Educators, students, and staff alike should not worry about its appearance and presence while they are in their respective classrooms and workspaces. According to Lindsey, the air purifiers make minimal sound even when on their highest setting. They can clean the air in about 30 minutes after being turned on.
"But its operation is dependent on who is using the room at that time." She added. The purifier does not need to be operating, and it has multiple settings for different situations and levels of concern.
To fund these latest installments, Lindsey shared that CLC used Federal Higher Education Emergency Relief funds to purchase 159 air purifiers. These machines are spread throughout the campus, but there is not one in every classroom.
The usage of a federal fund shows that CLC not only fosters an educational environment for its community but pushes itself to become a more safe space for everyone.