Remembering Larry Leck
Lawrence Leck, 79, adjunct professor at the College of Lake County, is remembered by those who worked with him as a passionate teacher and advocate for peacemaking and nonviolence at CLC and throughout Lake County. Leck died August 7th.
Leck, who worked as an attorney before joining CLC in 2003, taught a themed section of Critical Thinking at CLC focusing on peacemaking and nonviolence, "It's not a topic that you assume there's a big audience for, but he made it important work," James Crizer, Associate Dean, said. "He phrased it to me as, 'Teaching people to be upstanders, rather than bystanders, when they see human rights violations.'"
Leck's passion for social justice was a driving force behind the CLC Center for Nonviolence. Cathy Colton, professor of English at CLC, credits Leck with the center's creation. "He's the one who started the Center for Nonviolence. It was his idea. I helped out with it, our Dean at the time helped out with it, but it was his work. He was passionate, knowledgeable, and he knew how to get things done."
"The overall mission is to promote education about nonviolent ways of dealing with conflicts, and to facilitate connections amongst different people," Colton explained. "He wanted to make sure that a broad audience was getting educated in principles of nonviolence."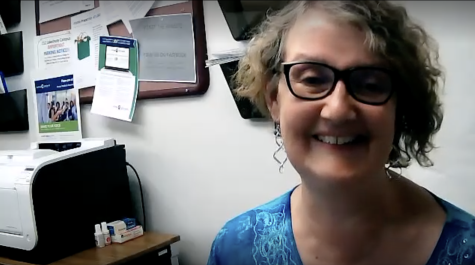 One of Colton's proudest moments at the center and fondest memories of Leck was during the Center's Spring 2018 Speak Truth to Power program, which featured both local and international speakers. "He would guide these discussions, which is a masterful way of teaching," Colton said. "He could, on his feet, synthesize, bring all these people from different places together. I loved watching him do that because he was always listening to what everybody had to say and pulling it all together."
The importance of international relations was a recurring theme in Leck's work. Colton said, "travel was something he was passionate about, and specifically the ways that it could help open people's minds to all new kinds of cultures and experiences."
Colton said that before the COVID-19 pandemic, Leck was even planning a study abroad trip to Poland. "His dream was to have CLC students go over to Poland and have these international experiences."
According to the CLC Foundation Scholarships office, over $10,000 has been collected in Leck's name to fund future study abroad scholarships. 
"The biggest lesson Larry taught me is to never stop wanting to learn, and always keep reaching out to new places," Colton said. "You might be uncomfortable, you might not know anybody there, but your life will be enriched because you're reaching out and meeting new people from different backgrounds than yours."
James Crizer echoed this sentiment when recounting an important lesson Leck taught him, "A global concern is a local concern, and a local concern is a global concern."
One of Crizer's favorite memories of Leck is when he joined Crizer and their fellow colleagues on a tour of the Illinois Holocaust Museum. At the end, Leck arranged for a Holocaust survivor to share her story with the group. "All of that was just because he knew something was happening, it was in his wheelhouse, and he went out of his way to make it extra special for a lot of people," said Crizer.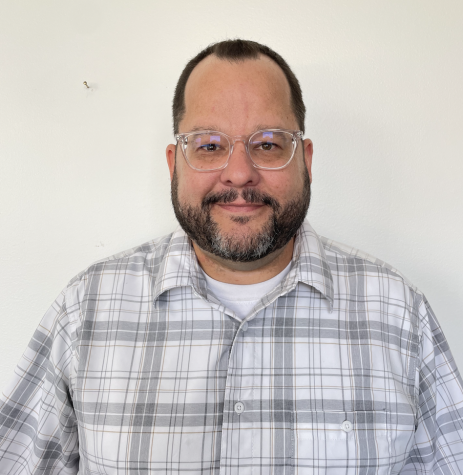 "It was all about his students," Crizer explained. "Some of it's colored by our communications with his wife afterwards, and you realize to what degree it really was for him all about his students. He had to make sure that he had all his students' emails done, that his grades had been successfully turned in on time, and he wanted to tie up any loose ends. She actually asked us to follow up and make sure that his students had been taken care of, and of course, they had been."
This past spring, Leck was a recipient of the 2022 National Institute for Staff and Organizational Development (NISOD) Excellence Award.
"I'll say that in hindsight, how wonderful it was that he received the NISOD award for adjunct faculty before he passed," Crizer said. "One of his last acts as a CLC adjunct faculty member was going to Austin with the group and being honored. What a send-off, right?"
Leck will always be remembered as a beacon of advocacy and peace at CLC. He was a shining example of everything a professor should be, and though he will be missed dearly, he will continue to change lives through his legacy.