Upcoming Star Student of Forensic Psychology
CLC forensic psychology student Allie Jones said her knack for psychology has always been with her – and she hopes it will lead to a career in law enforcement.
"I've always had a knack for psychology, and it always just came naturally," Jones, 19, said. "Psychology is just something a part of my everyday decisions. It's cool to use it for good, to see how it affects others differently and ways that we can help."
Jones said her ultimate goal is to earn her Ph.D., but expressed concern over how it will all work out, as most colleges don't offer a major in forensic psychology itself.
"You have to get your degree in criminal justice if you want your concentration to be forensic psychology," she said, "but I don't want a degree in criminal justice. I want a degree in psychology."
Courses such as abnormal psychology, criminal justice, and sociology have been the focus for Jones in her pursuit of a psychology degree. Jones also tries to tailor her general education requirements to her interest in psychology.
 "Gender and sexuality studies seems like a stretch for a lot of people, but the psychology behind that and understanding the intersectionality of everything is important," she said.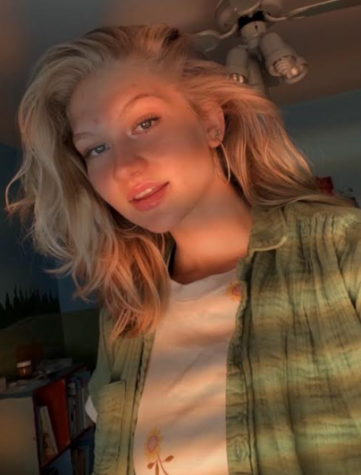 Jones said she finds herself applying what she learns in the classroom to her everyday life.
"My therapist jokes that any time I come across a new diagnosis, I bring it up to her thinking that I have it," she said. "I find myself analyzing everyone I come into contact with. But that's just kind of how my brain works, and how it has always worked, even before I took any psychology classes."
Helping people is a passion for Jones, who said she would like to be a traveling trauma counselor while attending graduate school.
"When big events happen, like a bombing or a shooting, I would really enjoy working with both the perpetrator and the victims," she said. "With such severe traumatic events like that, you need someone good who is prepared to help, understand, empathize, and provide solutions and aid."
Another source of inspiration for Jones is the people in her life. 
"My mom's childhood best friend is an NCIS agent, and my sister is a navy officer," she said. "It would be cool to work with different departments, federal or not.
"My ultimate goal is to just keep going, I don't really want to stay anywhere. A good starting point to boost off of would be the Behavioral Analysis Unit with the FBI."
Psychology also influences Jones' personal interests.
"Sometimes I apply it to my art, too," she said. "I have different art projects that I have done. When I watch Criminal Minds, if I sit there and do art while watching it, I can feel the psychology flowing out through my artwork.
"I have a lot of art that makes sense to me but not to everyone else. On one of my walls, I have a painting of an anatomical heart that is spewing blood everywhere. The psychology behind that was the pain the heart often feels with Major Depressive or stress and trauma-related disorders."
Jones also enjoys comparing what she knows of the profession to its portrayal in her favorite media. "My entire life I've watched NCIS, Bones, CSI," she said. "I'm currently watching Mindhunter. They do get some aspects right."
Though she enjoys them, Jones said shows like Criminal Minds sensationalize and create stigmas around mental illness.
"They're not always a bad guy," Jones said, "There's so much going on inside the brain. In reality, we all have symptoms of each thing. it's just how much and the frequency with which it affects us. We've all felt sad before, but that doesn't mean all of us have Major Depressive Disorder."
Jones is a promising student of forensic psychology starting off her higher education at our long-respected community college, and is yet another example of CLC's excellence.