Fitness Center Now Offering Classes
People have a multitude of reasons as to why they work out. While some people would prefer to do this in the comfort of their homes, going to a fitness center also has its own benefits. Eric Portillo, CLC's Fitness Center's receptionist, shares the benefits of utilizing the building to its full potential.
"The goal of the fitness center is to have students come in to help them keep fit, interact with other students, and generally keep them in shape." He said. "It is also open to community members, alumni, and staff."
Eric stated that one of the main advantages of the center is that it is free for both students and staff members. But for community members and alumni, there is a small fee that is required to be paid in order to use the fitness center and its features.
Most would think that a gym and a fitness center are often used interchangeably. But there are a few key differences between the two. For example, a gym is often set up indoors and mainly offers individual sessions. A fitness center, on the other hand, has indoor and outdoor activities, group classes, and is built to have a larger structure.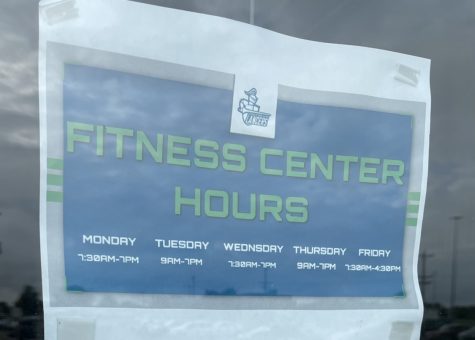 "It's not your typical huge gym." He elaborated. "It's a small-sized area, but it's good for feeling comfortable working out alongside other individuals in comparison."
Recently, the fitness center announced that it would now offer fitness classes. These vary from Zumba, weight training, aikido, aerobics, and yoga. To join, one must go to the Welcome and One Step Center for all the class times and schedules prior to signing up. "It's just like what you would do for any other class." Eric said.
He brought up the use of the CLC fitness trail. "It's another good way for anyone to walk around campus, get a feel of it, and just enjoy being out in nature."
As changes have been made because of the pandemic, the fitness center maintains a guideline of cleanliness to prevent the spread of COVID-19 that corresponds with the main campus building. These include the usage of hand sanitizer and wipes. The staff members and student workers ensure that the equipment is always cleaned, and even the users disinfect it before and after their workouts.
Eric has also shared that classes for beginners are dependent on their interests. "Generally, a safe spot is to start off slow, especially if it's for weight training. It's never a good idea to immediately go for the heaviest weight because that's how you get injured easily."
With its latest installment to its services, the CLC Fitness Center has not only provided people with the resources to maintain a healthy body, but it continues to give back with the presence of its warm staff, diverse community, and steady support, regardless of one's background.